Teenage Aussie pilot smashes world record
Written on the 7 September 2013 by teenworldflight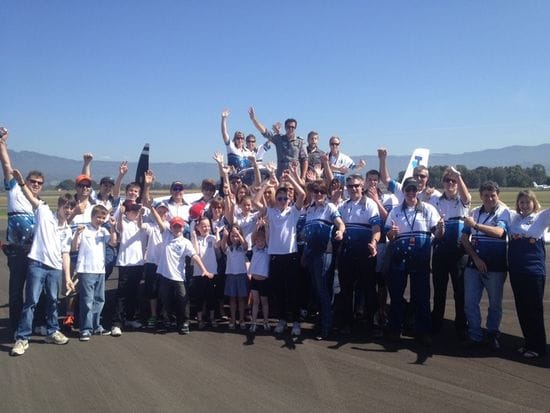 Australian 19-year-old Ryan Campbell has successfully completed his solo around the world flight, smashing the world record for the youngest pilot to circumnavigate the globe.
Flying a single engine Cirrus SR22, The Spirit of the Sapphire Coast, Campbell landed at Illawarra Regional Airport in Wollongong today, 70-days after he departed the same airfield on an odyssey that took in 34 stops on 15 countries and covered more than 24,000 nautical miles.
After almost single handedly raising the funds to complete the journey, which was not without incident as he battled wild weather, fuel and permit limitations and a forced diversion from a planned stop in Egypt due to the ongoing political crisis, Campbell completed the journey as planned in ten weeks.
Campbell, who is 19-years and 237days old, easily broke the world record of 21-years and seven days posted by American Jack Wiegand on June 29 this year – the day before Campbell set off on his journey that was dubbed the Teen World Flight.
A jubilant but exhausted Campbell said the journey itself and the reception he received from thousands of well-wishers upon landing in Wollongong – that included a welcome home display by the RAAF Roulettes – was overwhelming.
"Words can't describe how I feel right now," Campbell said.
"What began as a wild, crazy dream has today evolved into a reality following two years of hard work.
"Lessons in business, planning and fundraising were among many new skills I had to learn to get the project 'off the ground', let alone actually flying around the world.
"Without the support of my friends and family, my team, experienced aviators, industry professionals and my many sponsors this simply would not have happened.
"I am sure this record will be broken one day but I will always be the first ever teenager to successfully fly solo around the world and I am immensely proud of that."
Campbell will spend the afternoon completing media commitments and thanking supporters before a well-earned dinner with his family.
On Sunday he will be back in his aircraft for the short flight to his hometown of Merimbula on the NSW south coast where he is expected to receive another heroes welcome from a community that as supported him every step of the way.
"No I just can't wait to get back home to Merimbula to thank everyone there and have a bit of a party. Then I want to go for a surf!"
Campbell has documented his record breaking trip on the website www.teenworldflight.com and via social media channels. He will be featured on Channel 9's 60 Minutes tomorrow night.
Latest Blog
Sep 07 2013
Ryan Campbell touched down at Illawarra Regional Airport earlier today - the site of his Teen World Flight departure 70 days ago. He had a quick...