A spot of reflection...after 68 days
Posted by Ryan Campbell on 5 September 2013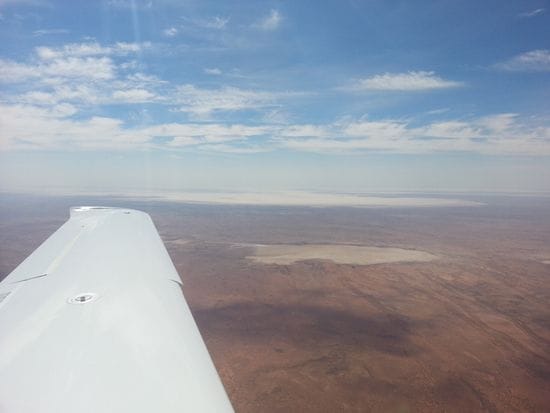 An all-nighter was required for the last blog but tonight a Chicken Parma takes precedence (my English teacher better be impressed that I used precedence in a sentence), so I'll keep it short. Here are a few paragraphs to give you an idea of where my thoughts are at the moment, as the next few days are sure to be unforgettable.
On the 30th of June I climbed into 'The Spirit of the Sapphire Coast' at Wollongong airport and set off on my solo round the world journey – for me this was far from the beginning. The roller coaster ride had begun nearly two years prior, one that had ups and downs, loop the loops and a few moments where I thought the tracks suddenly ended.
From deciding to take on this adventure personally, gathering both Ken Evers and Dick Smith as initial support, convincing my 'call me when you get there' Mum that this was actually a good idea, creating an image, presenting myself to sponsors, raising the funds, assembling a team, flight planning, studying to finding one of those fancy flying machine thingys – this along with so much more was half the challenge.
When the day actually arrived where I had to take off I had to convince myself this was actually happening, that all the 'My name is Ryan Campbell and in June 2013 I plan to…' emails actually had an adventure hidden behind the words.
Success, I believe would require breaking the flight down into sections and then tackling just one section at a time.
1. Wollongong to Norfolk Island
2. Norfolk Island across the Pacific to the USA
3. Across the USA and back to Oshkosh, Wisconsin
4. Oshkosh to Scotland, aka The North Atlantic
5. Scotland to Greece
6. Greece to Broome, WA
7. Find a meat pie
8. Broome to Wollongong, NSW
9. Home to Merimbula on the Sapphire Coast
Each of these sections became a set of legs, the flight was flown just one leg at a time. When I landed in Van Nuys I had the first feeling of success, I had crossed the Pacific Ocean. The focus immediately became crossing the USA, once completed the focus moved on.
For two and a bit months this is how each day has turned out, tackling the next challenge bit by bit. Jakarta in Indonesia had proved interesting on my arrival. ATC was very busy and I didn't understand the accent. When on the ground I took a breath and focussed on re-fuelling, which was a four hour adventure in itself. So much was going on and the last week had brought so many delays and changes. All I wanted to do was have the wheels lift off from Indonesia.
When the time came to depart Indonesia I was very happy, all I needed to do was to get a couple of hours off the coast and in contact with Australia ATC. This all went to plan and before I knew it I was settled in and pointed towards Broome.
The ocean turned into coast and soon after I touched down, I back tracked up the runway and through an arch of water propelled from two oversize fire trucks. Customs didn't lock me up! This was the standard measurement I used for success in any new country. I hopped out and spent the next few hours chatting away and trying to organise the aeroplane.
Finally I found a country willing to take a risk with me! A hire car company in Broome agreed to hand the keys over to a real, motorised vehicle that can be driven on the road. After grabbing some P plates from the servo I was set. The fact I had not driven a car in months explains the yellow Jeep seen driving up the main street 43 times.
When I finally arrived at the motel I dropped my bags and the fact I was in Australia hit me. As mentioned before a number of things made me realise how close both my team and I were to success after so long working away at the end goal.
I am now sitting in Broken Hill. As a surprise two members of my Frogs Hollow Aero Club flew out to Alice Springs to surprise me. We had a fantastic catch up with other pilots and friends in Alice before taking off this morning. We flew together to Broken Hill over Lake Eyre (pictured) with a fuel stop in William Creek, population two. Just two!
The aeroplane was washed, the 'crew' placed in their window seat and everything packed ready for the final leg.
As a reality check I find myself on the website looking at the tracker, there is this blue line that has nearly completed a full circle. Looks like the guy who drew that needs a ruler!
To think that I will take off on Saturday morning and land in Wollongong is hard to comprehend! I am not sure what else to say about it. I cannot wait to see so many people and share the success with everyone, especially the ones that made this possible.
You will no doubt hear a lot of news as to what happens over the next few days! I hope you enjoy the end of the journey.
- Ryan
Cool, calm, collected, analytical with a touch of humour...no wonder you achieved what you did....however the true reality will hit later. Words can not express the admiration and respect you have collected on your journey, Now the final flight to join that somewhat crooked line none the less it is a true 360 navigation.
Michael Monroe
984 days ago
Hello Ryan, you made a dream, a reality. It takes an awesome person to do that. You sound so focused and appreciative of everyone and everything that made it happen. It couldn't of happened to a better person. Enjoy the celebration Ryan. Congrats!!! Great Journey!!! MM
Post comment
Latest Blog
Sep 07 2013
Ryan Campbell touched down at Illawarra Regional Airport earlier today - the site of his Teen World Flight departure 70 days ago. He had a quick...