Help me help other young Australians
Posted by Ryan Campbell on 2 September 2013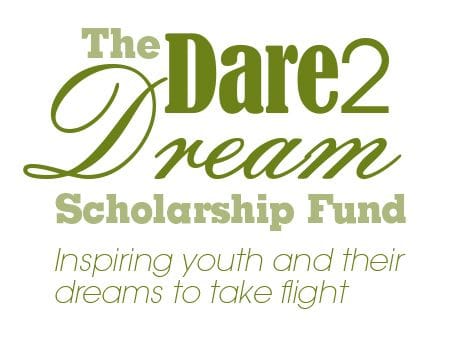 Hi Everyone!
First of all, thank you for the support and kind words spread across the Teen World Flight social media. A fantastic team is working away to keep it updated. That itself is a huge job but I log on and read all the comments every day. It is fantastic to see so much interest in the flight.
As you know I have teamed up with World Youth International, an Australian based charity, and as part of my flight it was my goal to benefit youth both within and beyond aviation. When the conversations with World Youth International began I realised what great potential this could have in benefiting youth beyond aviation. I also have aspirations of conducting a tour of Australian Schools and Youth Organisations in the future to promote the opportunities within aviation along with the ability to chase a dream, no matter how unrealistic it may initially seem.
After weeks of discussion we brought together the 'Dare2Dream' scholarship fund. This is a joint effort between World Youth International and Teen World Flight. A $50,000 long term program to initiate 10 scholarships for Australian youth. One will become the 'Robert Hoey' scholarship, honoring the memory of World Youth International's founder whilst the other will become the 'Ryan Campbell' scholarship. The further 8 will be an ongoing venture after the conclusion of the flight.
My promise to World Youth International is to raise the $5,000 to fund my scholarship. This is a great mission and I look forward to being able to send someone overseas on a life changing adventure, just the like the one so many people have sent me on.
Our fundraising platform is 'Everyday Hero', a simple and easy way to pass on your support. We can see the tally rise everyday towards my goal of reaching the $5,000 mark before my arrival into Wollongong on September the 7th. This $5,000 along with the behind the scenes work from World Youth International will collaborate to become a very successful and beneficial program for so many.
I am asking for your support. With the countdown on for the arrival we have a little over a week to raise $3,000. With all the fans on Facebook that is under $1 per person! More than anything it is the simple effort of clicking on the link and heading to our
Everyday Hero page. Let's watch as the tally rises.
Thank you in advance, Regards, Ryan
Post comment
Latest Blog
Sep 07 2013
Ryan Campbell touched down at Illawarra Regional Airport earlier today - the site of his Teen World Flight departure 70 days ago. He had a quick...